Cyber Security Reviews
Insightful
No company is impervious to attack. A cyber security review is the first step in aligning your capabilities with the specific risks faced by your company. These assessments are presented to your business and IT stakeholders, detailing the cyber risks your business faces and providing actionable recommendations to protect your critical applications and data.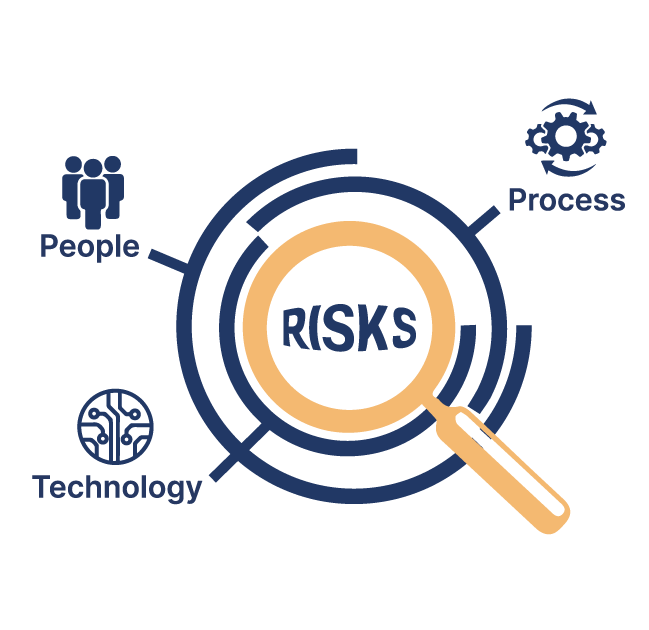 Comprehensive
Our industry experts, each with at least 10 years of experience, analyse, review and evaluate your infrastructure, delivering you a thorough and expedient assessment. You receive peace of mind that all of your vulnerabilities are identified, allowing you to significantly reduce your cyber risk and gain clarity over your systems and processes.
By translating technical information into understandable concepts of business risk, our detailed reports allow your board of directors and management team to fully understand the level of cyber security risk that your business operations are facing, and make informed decisions to safeguard your business from ransomware and other cyber threats.
Contact Us
Take the first step towards defending your data, reputation and brand.
Our Cyber Security Reviews
Evaluating each layer of your business and IT infrastructure, highlighting unguarded areas vulnerable to exploitation by cyber criminals. Reducing cyber business risk by providing you with a full-spectrum view of cyber business risk, enabling you to take strategic action to safeguard your business.
Application Security Review 
Assessing a specific critical business system or application through consideration of the architecture, platform, business logic, system integrations and administrative processes. Providing you with a highly focussed and clear picture of any changes required to protect both you and your customer's data.
Cyber Essentials Readiness Review 
Providing you with actionable recommendations to accredit your company with the government backed Cyber Essential certification. This accreditation opens doors to government contracts and can attract new business by proving levels of cyber security measures in place.
Incident Response Test
Testing a company's cyber incident response plan through a desktop simulation based on real-world experience and tactics deployed by cyber criminals. Strengthening your incident response plan and providing your senior management with peace of mind that incidents can be met with appropriate responses that safeguards your data.