Cyber Security Engineering
Effective
Inadequate defence is costly to your brand and reputation. A specialist cyber security engineer will develop your defences quickly and efficiently, allowing your existing team to focus on the delivery of critical business projects.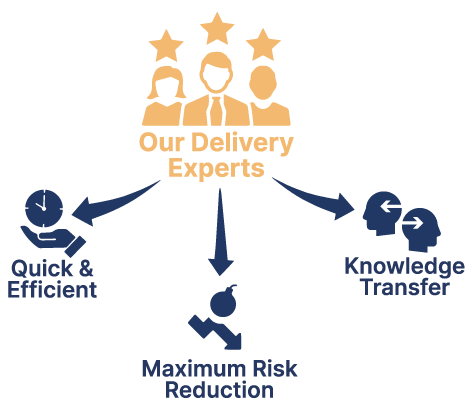 Vendor-agnostic
As a technology and vendor neutral consultancy, we leverage our experience to provide you with cost-effective, tailored and highly effective solutions that deliver maximum risk reduction with minimal impact to your budget. We manage and maintain a network of highly skilled associates with an extensive range of expertise which allows our decisions to be independent of specific tools, technologies or providers.
Integrity is our core value. With no commercial commitment to vendors or partners, our implementations are always pragmatic, resilient and built around you.
Contact Us
Trust us to deliver effective solutions to your security challenges.
Vulnerability Management
Facilitating on-site and cloud network scanning to assess the presence of vulnerabilities and need for software patching. Triaging remediation activities to enable timely patching of vulnerabilities. 
Cloud Security Engineering
Configuring cloud environments to meet company security policy, including migration of legacy environments to the cloud and deployment of secure cloud-native services to maintain the integrity of your assets.
Identity Access Management & Privileged Access Management
Implementing technology and processes to manage digital identities of staff and customers. Ensuring authorised, flexible and controllable access by the appropriate personnel across your systems to safeguard your IT estate.
Web Application Security & Software Security
Configuring tools and processes to enable your organisation to develop applications securely and in line with the OWASP Top 10. Collaborating with your development teams from inception to testing, ensuring your data is secure from wherever it is accessed.
Endpoint Protection
Protecting company devices from malware and other malicious activity such as 'drive by' downloads. Enhancing the security of your data in vulnerable home and coworking environments.
Network Security
Strengthening physical and cloud-based boundaries to improve network resilience as key infrastructure is pushed outside of traditional zones of trust. Including implementing DMZs and intrusion detection and prevention technologies.