A guide to cyber security risk assessments - what you need to know
Cyber crime has become a diverse enterprise that wreaks havoc on small and large businesses alike. As business infrastructure increases in complexity, so do the techniques and methods available to hackers.
Rarely does a year go by that we don't observe a rise in cyber security risks and related damage. In 2021, the average number of cyber attacks increased by 31%, and approximately 82% of enterprises increased their cyber security budgets, according to Accenture.
Similarly, the ONS found that a staggering 39% of businesses in the UK identified a cyber attack in 2022.
Of course, businesses are not entirely at the mercy of hackers, and there are effective solutions out there. A cyber security assessment is a foundational tool that provides organisations with a robust description of the risks they face, guiding them towards effective cyber risk management. Only then can businesses take control of their security infrastructure and spur on the digital growth and transformation required to thrive in today's business landscape.
So what is a cyber security risk assessment? And why do businesses need them?
WHAT IS A CYBER SECURITY RISK ASSESSMENT?
A cyber security risk assessment involves identifying and analysing security risks, enabling the selection of effective controls and risk management strategies.
Assessments aim to answer fundamental security questions:
What are the business's critical technology assets, including both data and systems?
What business-critical processes utilise or depend on these assets?
What threats could affect the identified data, systems or processes?
What are the potential business impacts of cyber attacks and data breaches against these assets?
How can the organisation or business prevent, control or reduce these impacts?
With the information gained from the assessment, businesses can align their cybersecurity and data protection controls with the relative risk assigned to each threat.
Assessments help organisations make strategic decisions about the security controls they're lacking, the controls they need, and how to use and maintain them effectively. Controls range from technically-oriented strategies designed to monitor, detect and prevent attacks to people and process-related controls designed to reduce human error and oversight.
While basic cyber security applies to all organisations, appropriate controls vary from business to business and sector to sector.
For example, businesses operating in financial services and critical infrastructure are subject to more intense regulations that require them to go well beyond a foundational level of cyber security.
THE BENEFITS OF CYBER SECURITY RISK ASSESSMENTS
Assessments equip organisations with detailed knowledge of their technology assets, processes and associated risks. Such knowledge is invaluable - the cost of avoiding, mitigating and managing risk is far lower than the cost of leaving security to chance and suffering a breach.
Above: The cost of adopting substantial controls is less than the cost of an attack or data breach
Despite the importance of cyber security risk assessments, uptake remains underwhelming. In 2019, the UK government reported that just 31% of UK businesses undertook a risk assessment over 12 months. Globally, the figure is more like 23%.
Governments, regulators and influential industry voices are encouraging more businesses to undertake proper risk assessments, regardless of their size, sector or digital maturity.
WHY UNDERTAKE A CYBER SECURITY RISK ASSESSMENT?
Cyber security assessments bring potential risks and issues to the fore, enabling organisations to make strategic decisions based on their findings.
Here are four reasons to consider a cybersecurity risk assessment:
1: Discover and rate cyber security risks
The primary motive for undertaking a risk assessment is to discover, identify and categorise risks.
The assessment aims to identify, analyse and categorise cyber security risks across the businesswide infrastructure. This involves a systematic review of IT infrastructure, assets and security practices and procedures.
2: Strategically target cyber security investment
Cyber security budgets can only stretch so far.
Studies and surveys show that 69% of organisations planned to increase their cybersecurity budgets throughout 2022, and 85% of IT decision-makers expected cybersecurity budgets to increase by over 50%.
Cyber security assessments rank and categorise threats to better-allocate budgets to the highest-risk areas. This helps keep budgets focused on where they can make the most impact rather than a 'catch-all' approach that allocates cyber security budgets evenly across all risk categories.
3: Assurance for stakeholders and clients
The board is taking a greater active interest in cyber security. According to Gartner, some 88% of board members view cyber security as a business risk.
The board, business owners and stakeholders require assurance that the business is protected, thus protecting clients and partners with whom they share data. 
A cyber security assessment assures key stakeholders and enables businesses to present their security credentials when forming new partnerships.
4: Step towards cyber security certification (e.g. ISO 27001)
Carrying out a cyber security risk assessment is a key step towards gaining ISO 27001 certification. An ISO 27001-certified ISMS (information security management system) ensures a high standard of cyber security while acting as an important business credential.
Above: ISO 27001 is an internationally recognised framework with certification for businesses that demonstrate compliance
Gaining certification enables businesses to advertise their security credentials to prospective clients, customers and partners. In addition, there are sectors where ISO certification is generally expected, for example, when a business is handling sensitive payment info, private accounts or personally identifiable data (PII).
What does a cyber security assessment involve?
Identify cyber security business risks.
Choose controls from the framework.
Create a checklist.
Identify data and assets.
Assess control on data and assets.
Quantify or qualify risk.
Create report.
WHAT HAPPENS AFTER A CYBER SECURITY ASSESSMENT?
After recommendations are relayed and discussed, cyber security budgets are optimised by prioritising recommendations to the highest-risk categories. This involves a blend of:
Quick wins for immediate security gains.
Short and medium-term actions that implement critical security measures as soon as possible, and
Longer-term strategies that develop as the business grows.
The cyber security assessment report is instrumental here, providing organisations with a path towards implementing recommended controls and strategies.
Cyber risk prevention and mitigation is a continuous activity that requires ongoing monitoring to ensure effectiveness. Any new IT and security systems will need to be properly configured and tested, and further risk assessments may have to be carried out against any major changes.
If you would like any assistance in carrying out a cyber security risk assessment, the Nicolson Bray cyber security health check is a highly customised and tailored assessment suitable for businesses across a diverse range of industry sectors.
SUMMARY: A GUIDE TO CYBER SECURITY RISK ASSESSMENTS
Cyber security risk assessments illuminate unseen security risks.
If businesses want to reduce the risk of revenue-draining cyber security issues and potentially disastrous data breaches, conducting risk assessments is a top priority. Modern cybercrime is dynamic and forever developing - businesses must evolve their controls to stay on top of current and future risks.
Nicolson Bray offers cyber security health checks for any organisation looking to modernise its security controls and risk management strategies.
Contact us today to discuss how we can secure your organisation's systems and assets.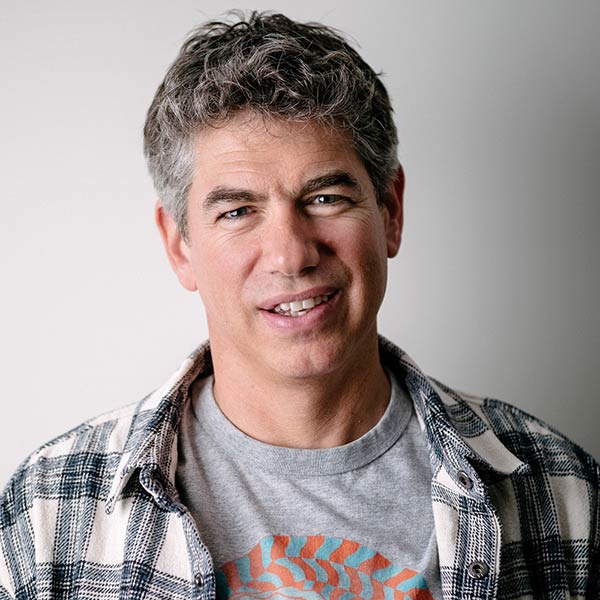 Published on
Bob Nicolson | Head of Consultancy